Please help support our station
Here are the full details of our merchandise which is purchased by you direct from our supplier.
** Please note that all purchases once made are a contract between you and the supplier and it is their full terms & conditions you agree to. Keep The Faith Internet Radio cannot accept liability once that contract has been entered**
You can can see the full range and purchase by following this link to our on-line shop.
Help support Keep The faith Internet Radio
by treating yourself or your friends and family with some of the stations merchandise
Please note, prices do not include shipping which starts from around £2.00
Product Description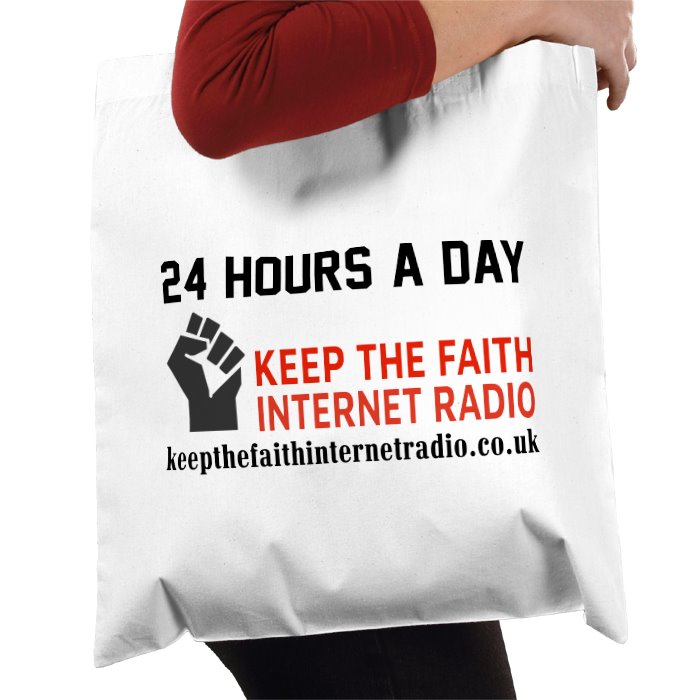 Our high quality heavy-duty personalised organic tote bag is perfect for shopping or any other daily activity. Whether it's commercially branded or just a fun design for yourself or a loved one, you can buy this personalised tote, confident that you're getting a certified organic product that will last for years.
100% Cotton
Weight: 94g
Size 38 x 42cm
Capacity: 10 Litres
Handle length 67cm
Maximum print area: 18cm (h) x 21.5cm (w)